Welcome to Surrey Roof & Gutter Clean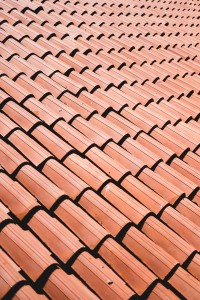 At Surrey Roof & Gutter Clean we specialise in professional roof and gutter cleaning services. We are based in Guildford and operate across Surrey as well as with the surrounding areas. Our reputation has been built on our fast and reliable services and exceptional cleaning results. Here at Surrey Roof & Gutter Clean we manually remove moss by hand (no jetwashing!). Then, we apply biocide which will stop moss from returning. We've invested in some of the very latest and most sophisticated cleaning equipment. This allows us to offer great roof cleaning results for our clients without the need for aggressive treatments.
Our work involves rejuvenating roofs and guttering systems. As well as this, we add longevity to the life of roof tiles. This comes with no complications and always great results. Our skilled and highly-trained team are equipped to carry out all work to the highest of standards. We even have up to £1 million public liability insurance cover.
Roof cleaning in Surrey
You might have a dirty, moss or algae-covered roof. This can distract from your property's appearance. It is also common for moss to drop to the ground and become a nuisance. Here at Surrey Roof and Gutter Clean we have a number of treatments. These will help uncover the beautiful coloured roof hiding beneath the years of grime.
We undertake manual moss removal. As a result of this, we can avoid marking and damaging your tiles with any abrasive pressure washing. In addition, our fast-acting biocide agent is 100% effective, removing lichen, moss or algae. It helps return the colour to your dull, dark or stained roof tiles.
Gutter, drive and patio cleaning services
Gutters can easily become blocked with soil, silt, leaves and other natural debris. If left untreated it can cause serious damage to your property. Here at Surrey Roof and Gutter Clean our team are on hand to safely clear out your gutters. We can also install systems to help prevent blockages from occurring in the future.
We also undertake professional cleaning services for driveways and patios. Through this, we can transform tired-looking wood and remove algae growth. Our methods are longer-lasting and less abrasive than traditional jetwashing.
Our team are on hand to offer advice on any cleaning project. Contact us today for further information about our roof and gutter cleaning service.