Why would you only care for certain areas of your building and neglect others? Sometimes the reason is as simple as failing to recognise how important it is. As the best team for roof cleaning Dorking offers, we know why so many people forget about the roofing. However, we can help them. Our service can deal with all kinds of issues.
Why Does It Grow?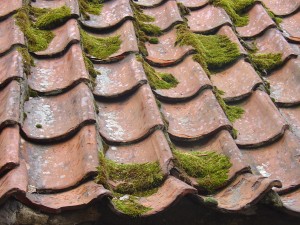 Moss is a natural growth that thrives in shady and damp environments. If often grows on the shingles of a roof and can also get between them. In wet climates, it typically will grow into a mat. You are more likely to find it on the north side of a roof as there won't be as much sun to dry it out.
Moss is not only a cosmetic issue but can also shorten the life of your roof. This results in expensive repairs and serious consequences. It is a substance that soaks up and stores water. This can make its way under shingles, saturating your roof. The results can include decay as well as mould growth along with compromising the structural integrity of your roof.
Results, Not Damage
It is important to rid your roof of moss to protect it from damage. However, this should not cause other issues in the process. Roof cleaning methods like pressure washing can be too strong for the surface and wreak havoc on your tiles. This includes weakening and breaking them.
Inexperienced roof cleaners might attempt to use chemical cleaners that are unsuitable. This can fail to deal with the organic growths and weaken your tiles further. There are plenty of reasons why you should be leaving this job to the people who know what they're doing.
Want A Free Quote?
The degree of cleaning needed will depend on factors like the size and type of roof. This is as well as the amount of organic material as different moss, lichen and algae will grow at different speeds.
Contact Leading Providers Of Roof Cleaning In Dorking
Because every roof is unique and the amount of organic growth is different, it is tough to give a quote without a survey. You can call our team and we will arrange a 15 minute quote for you. This is free and comes with no obligations. Then, we will get a better idea of the job and give you lots of useful information from professional roof cleaners.
You can use our contact form or get in touch to talk to us. This enables you to learn about the services for roof cleaning Dorking properties can benefit from. So, trust our team to ensure great results.