More people are recognising how important it is to care for the roof of their property. Regular maintenance will keep it free of the moss and algae that would leave it looking poor. This also ensures that the growths won't cause issues. We provide the roof cleaning Epsom loves for the stunning results it offers.
Gentle Yet Effective
Substances can grow and take over your roof, replacing its beautiful original colour. It is not only an aesthetic issue you need to worry about though; moss and algae can also damage your roof by making tiles weaker or even prising them up. In addition they can clog gutters.
Cleaning a roof can be tricky, which is why we offer our talented roof cleaners. The use of manual methods allows us to remove substances without damaging your tiles. We never use pressure washing because it can damage the roof and may leave traces of the growths behind. Biocide treatment enables us to ensure that we deal with all traces and allows the results to last longer.
Remember Your Gutters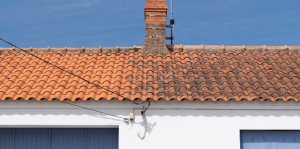 When the rain comes, it will fall on your roof and go to your gutters where it will drain away. This cannot happen though when dirt and debris collect inside and cause a blockage. The results can be severe, including damaged and sagging gutters as well as water damage to your walls.
We can remove things like leaves and stop the blockage happening again through the installation of guards and caps. We also offer cleaning for the exterior of the guttering to give it a great finish if this is something you want. Rely on our team to offer the most reliable gutter cleaning in Epsom.
A Free Quote
You might be wondering about what work your roof needs; we can also help with this. You can call us to arrange a 15 minute, no obligation quote. This gives us the chance to work out what care your roof needs to look great and you can understand the requirements of your roofing better. You will receive an accurate price for our work. Our roof cleaners will give this area of your property the attention it deserves.
All you have to do is call Surrey Roof & Gutter Clean and you can know that you are giving this part of your property the care it needs. The roof cleaning Epsom and surrounding areas can rely on is here, so reach out today. We are confident you'll love the results.