People refer to us as the best for roof cleaning Godalming has because we deliver great results every time. We can give your roof a much improved appearance, removing the moss and algae that leave it looking dirty and poor. The efficacy of our work will provide you with a roof that has been given new life.
A Better Way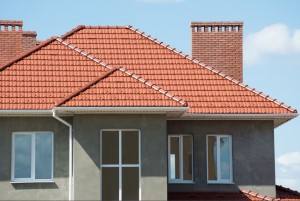 Far too many people use jet washers to treat substances on the roof. However this is something that can leave it worse off. This is due to the pressure putting your tiles under stress. Work like this can leave them fragile and broken which will cost you to repair. It can also leave traces behind which is why we use a different approach. Manual scraping and a biocide effectively deal with pesky growths and slow their return. We are one of the only roof cleaners Godalming residents can rely on to do manual services.
Care For Your Roof
Moss and algae can grow over and between your tiles, resulting in a poor appearance and problems. These come from dark stains which allow for heat damage and moss holding onto water. You should arrange for scheduled cleaning of your roof so that we can deal with the issues.
Our services are kind and also long-lasting. We have a dedication to excellent standards of work. This upholds our first-rate reputation. Property owners can have confidence that our roof cleaners will take the utmost care to deliver a superb outcome.
We can also offer patios, drives, and gutter cleaning Godalming residents can trust in. This way algae and moss won't have to be a problem for your property. It is imperative to attend to guttering as blockages can cause significant water damage. Debris like leaves won't be a problem as we can clear it away and offer protection from future issues with the addition of guards and caps. We also work on patios to clear away any algae and leave them looking revitalised.
Reach Out Today
As you would expect, the amount of work will depend on the state of the roof. We can provide you with an accurate price through our free quotes. These take 15 minutes and involve no obligations so, even if you don't go ahead, you have information about your roof.
Reach out to the supplier of top quality roof cleaning Godalming can count on. We can offer you more information about our work and provide answers to your questions. We would love to hear from you, so call 07592 589484 today.