Roof Cleaning Surrey
The roof is one of the most important parts of any property. This means we need to regularly clean and maintain them to keep them at their best and avoid the need for frequent repairs. We offer professional gutter and roof cleaning in Surrey and throughout the surrounding areas. This helps property owners to keep their homes and business premises looking great. At the same time, this extends the life of their gutters and roof tiles.
Standing apart with excellent services
Techniques such as jet washing may be effective at cleaning your roof, but they can also cause damage to your tiles. Consequently, this can mean your roof might have to undergo expensive and inconvenient repairs. We stand out from other roof cleaners because we carry out the work by hand. This ensures we are able to carry out a thorough clean and pay attention to every detail. This is without the risk of damaging your tiles or fascias.
Once the cleaning is complete, we will apply an effective biocide which kills all moss and algae and prevents it from returning. You will be left with a completely clean roof, restored to its original glory.
Thorough care for your property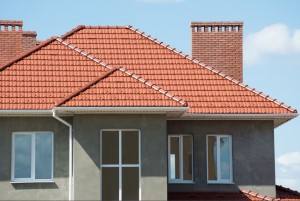 Gutters can easily become blocked with leaves and debris. If you allow this to happen to your property, it can suffer serious water damage. You may eventually even have to replace the entire guttering system. We can offer regular cleaning to keep them flowing freely, protecting your property and taking measures to prevent them from becoming blocked in the future.
Besides caring for roofs and gutters, we also clean driveways, decking and patios. This gives all your exterior areas a fresh new look. We take on all our cleaning services with a long term view. So, you can enjoy clean roofing, fascias, gutters, patios and driveways for longer.
Your roof and gutters are crucial parts of your property. So, when it comes to maintaining them, you need to know they are in the hands of experienced professionals. Our team are highly trained, use only gentle techniques and cleaning materials, and have up to £1 million public liability insurance cover. As a result, when you work with us you can have complete assurance that you are working with the best.
Let us take care of your roofing and gutters. You can always expect fantastic results combined with dedicated customer service. When it comes to roof cleaning, Surrey can count on us. Reach out today to learn how we can help you care for your property.