At Surrey Roof and Gutter Clean, we specialise in keeping our clients' roofs and gutters at their very best. We are able to ensure that their properties look great while also extending the lives of their roofs and guttering systems. This has resulted in us becoming the Surrey roof cleaners people depend on.
Many of our customers are surprised to discover what a huge difference roof cleaning can make. With a single clean, we can remove years' worth of built-up dirt and debris. As a result of this, we can reveal a beautifully coloured, clean roof and transform the entire appearance of your property.
Caring for gutters, too
Your gutters play an extremely important role by directing rainwater away from your property. If they become blocked with dirt, leaves and other matter, they will be unable to perform effectively. You may experience problems such as pools of water around the foundations of the property, damp patches and physical damage to your gutters, soffits and fascias. It is essential that your gutters are regularly cleaned in order to safeguard yourself against these issues. This is as well as to avoid potentially disruptive and expensive damage in the future.
Taking the right approach with our work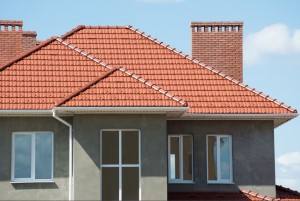 Some roof cleaners will use harsh techniques which does remove the dirt. But, this will also strip away the protective coatings on tiles. This leaves them brittle and vulnerable to further damage. We on the other hand use sophisticated equipment and are always conscientious about health and safety. We use gentle techniques and manually remove moss. This ensures we can provide a thorough clean without causing any harm or abrasion to your roof tiles. We take a long term approach to our cleaning, applying biocides to prevent the moss from returning in the future.
Offering comprehensive services
We don't only deal with roofing, fascias and gutters. Patios, decking and driveways can easily become dull and tired looking. They naturally accumulate dirt, stains, moss and algae. If you want to freshen them up and get them back to their best, our team can clean and resand them. This restores them back to their former glory.
Get in touch with expert Surrey roof cleaners
If you are interested in any of the services offered by our team of professional Surrey roof cleaners, just give us a call. We will provide you with further information and a quote. When it comes to your roof and gutters, you need to know that you will receive an attentive and professional service. This is exactly what we will provide for you. With extensive training, plenty of experience and full insurance, we are a reliable and trustworthy choice.