The job we do is one we take very seriously. This is because bad roof maintenance has the potential to ruin your property. We are here to make certain this does not happen. Our team includes the most skilful providers of roof cleaning Guildford has at its disposal. Therefore, even if the roof is dirty and overgrown, we can resolve the problem.
This might be your first time calling on the assistance of our people. If so, you will need to prepare your property for our arrival. However, you may not know what this involves. There is no need to worry though because we are here to guide you. In addition, we will double check that things are in order after we arrive. That being said, you can use the following tips when preparing for cleaning.
Look at the garden
One thing we advise that you do is prepare your garden. This advice tends to confuse people a lot. We recommend you water your plants, backyard, and the lawn the night before our team arrives. It is possible for plants to soak up cleaning chemicals if they have not had a decent rainfall the previous night. These chemicals could end up harming your garden if you are not careful. Moreover, you will want to move anything that lies inside the drip zone of your roof to avoid problems.
Cars and pets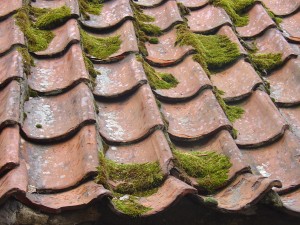 Prior to us beginning the cleaning operation, it is also essential for you to move any cars in your driveway. If you have any close to the roof's spray or drip zone, then take care of them too. The recommendation is for your vehicles to be 8 feet away from the roof at least. More importantly, you could have pets that stay outside. If you do, make sure you keep them inside while we are working.
At Surrey Roof and Gutter Clean, we strive to keep every property as safe as possible. We never adopt practices that could put anyone or anything in danger. Because of this, people think of ours as the greatest name for roof cleaning Guildford can offer.
If you would like our help as well, please get in touch. We will do everything we can to make sure your roofing is perfect.