You have a lot of responsibilities when it comes to maintaining your home. While you might be fine caring for the interior, how are you with the exterior? The roof and gutters of a property are two of the first things people see when they come and visit your home. Yet, it is what people most often overlook. Well, this is something you don't have to worry about as we are here to assist. We offer quality gutter and roof cleaning Farnham and the rest of Surrey can rely on.
You might think that not taking the time to clear gutters and ensure they are okay is not that bad. However, it could leave you standing in a puddle of dirty rainwater as gutters play a crucial role in redirecting this water.
Ignoring gutter cleaning has consequences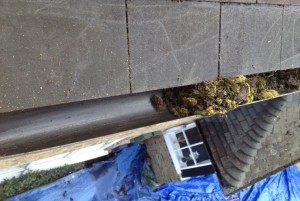 Cleaning can help keep gutters in tip-top shape. It allows you to uncover issues that would otherwise go unnoticed and would worsen if blockages build up. A common example is the gutter pulling away from the fascia as a result of the weight of leaves inside. Or, it could be a small crack getting bigger over time.
The smallest issue can place stress on the entire system and can result in the whole thing failing. Rather than dealing with the aftermath of a destroyed drainage system, you should instead save yourself the time and money with a little preventative maintenance.
A service you can't afford to neglect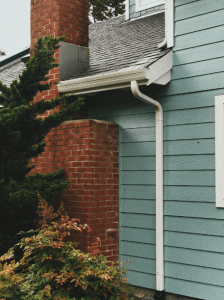 Gutters reduce the risk of flooding by carrying water away from the property where it will not cause any harm. If you allow water to collect by not dealing with blockages, it will eventually find a way to enter your home which will result in building damage. As a result of cleaning, you will have a drainage system that is operational and keeps rain from pooling. You then don't have to worry about a catastrophe like a flooded loft space from a breached roof or other damage.
You might not think your gutters are a very homey place. Yet, animals often nest here and this can block the whole thing. On top of falling leaves and moss growths, regular cleaning is essential to keep water moving through the system. It is also something that will allow you to keep your home looking presentable rather than the blight of the neighbourhood. So, maximise the lifespan of your roof and prevent unnecessary damage occurring through cleaning.
Who to turn to for gutter and roof cleaning in Farnham
Gutters shield your home from rainwater and the damage it can potentially cause to the ceilings, foundation, and walls, as well as the rest of the property. So, it is important to keep them clean and clear.
Leave this work to the pros who know what they are doing and give Surrey Roof & Gutter Clean a call. We provide the gutter and roof cleaning Farnham loves using. This helps you to maintain your property and extend its life.
Contact our team today for your free quote and to find out more about the services that our customers love.