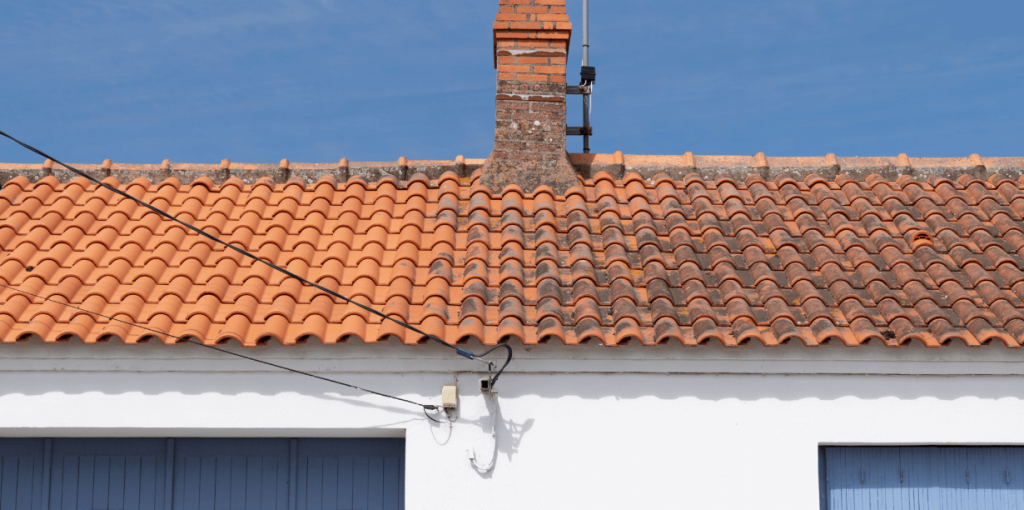 We are a reputable company that many think of as the best at roof cleaning Leatherhead has. Our team has a reputation for being fast and efficient while on the job. What's more, people favour our manual strategies because they don't involve the use of a pressure washer. You can rest easy knowing that no aggressive treatments are taking place so your roof materials are safe.
In addition to being experts at working with roofs, we have a lot of experience in gutter cleaning. This is another important task for homeowners. However, commercial property owners must also avoid neglecting this crucial task. If you don't keep on top of this task, you risk damaging the property and its contents. Preferably, you should arrange for someone to clean the gutters twice a year, with spring and winter being the best times. Read on to discover the other reasons why you cannot ignore the guttering.
A safe and sound structure
To begin with, you can keep the structure safe and sound. Gutters can suffer damage and blockages because of debris. When this happens, you should expect structural concerns. If the gutter is blocked, rain water may build up and eventually spill over the sides. As a result it will make its way down the walls. This can damage them, both inside and out. Water will also find its way to the foundations where it can also cause a lot of damage.
Damp
As we said above, a blocked gutter can send water spilling down the property instead of safely into the drain. In addition to damaging the structure, this can cause damp. This can be terrible in homes, putting the health of residents at risk. In commercial buildings it puts employees in harm's way. It can also cause damage to stock and assets like equipment and tech.
No pests
Like with residential properties, gutter cleaning also keeps commercial buildings free of pests. Excess stagnant water, damp and debris in gutters create environments that pests love. Insects and mosquitoes in particular can breed quickly here. Other pests like rats and birds can be drawn in too. This is more likely if the water causes wood rot.
Expert gutter and roof cleaning in Leatherhead
The most efficient way of ensuring that your gutters are safe and clean is with the aid of our professional service. We possess the right gear for the job and know how to clean everything properly. Your gutters may be in an awkward place as well. If this is the case, it is better you leave everything to us instead of doing things yourself.
Expect excellence no matter the service
At Surrey Roof and Gutter Clean, we have a team ready to meet all your requirements. Regardless of whether you want us to work on the roof, gutters, or both, we shall deliver the results you are looking for.
If you wish to work with the greatest company for roof cleaning Leatherhead has, please get in touch. We can arrange the perfect service for you.