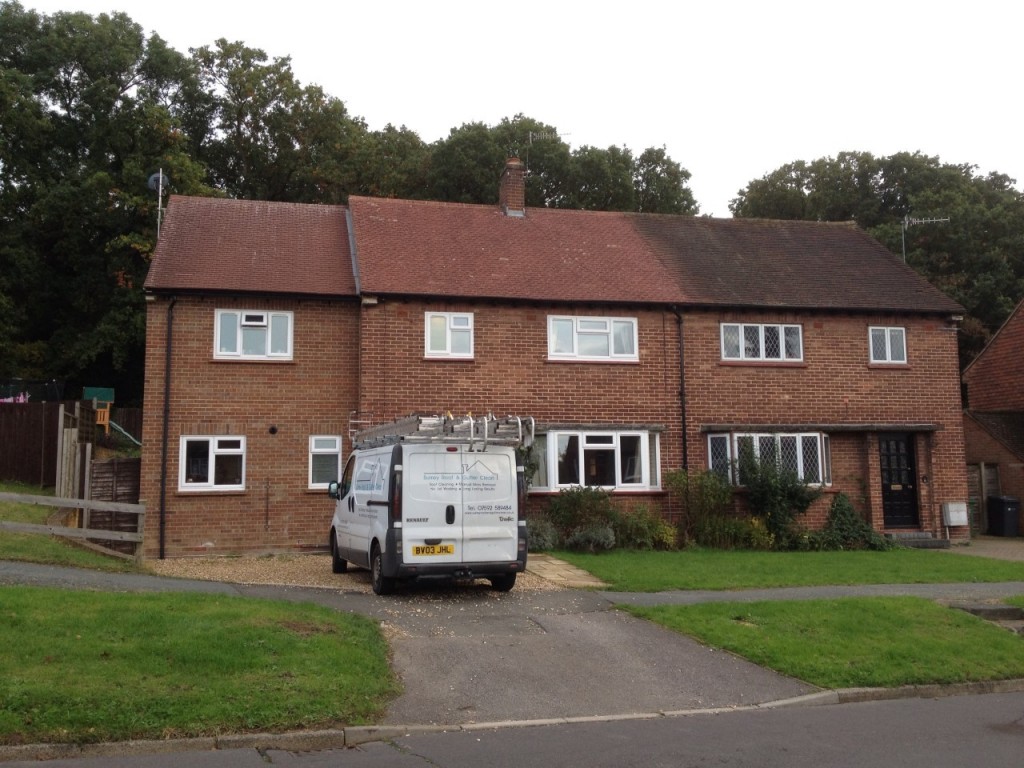 With our line of work, you need to be gentle. That way, the rooftop will last for as long as it can. Using this knowledge, we have become a provider of roof cleaning Camberley can rely on. In addition, we clean the guttering when it is necessary.
You do need to spend money in order to clean out your gutters. However, you can actually save money here too. The facts you don't know about your gutters and insurance can cost you. This is if you ever need to claim. To help, we are going to offer you some insight into how gutters influence pay outs.
Blocked gutters cause lots of damage
Anyone who has encountered blocked gutters before will tell you how they can cause massive property damage. There is something the majority of property owners don't know as well. It is that insurance might not cover the damages.
Initially, it may seem like a minor issue. However, a blockage in a gutter is actually really dangerous. Your gutters and drains are an integral part of the house and its structure. When they don't work correctly, water can build up rapidly. This can result in a lot of rust and rot.
In some instances, water from the blockage can gain access to your walls and roofing, meaning damp and leaks. If you leave this alone it can cause your roofing to collapse. Additionally, the overflowing water can pool around the house's foundation. This can result in cracks, massive structural harm, and mould. The best option is to have us clean the roof and guttering. We offer the most reliable roof cleaning Camberley residents can ask for.
No insurance
The worst thing about gutter damage is that the insurance may not cover it. This can leave you out of pocket in a major way. Rectifying water damage is both expensive and time consuming. You will be doing even more if the wall plaster and parts of the roof need replacing.
Adopt regular gutter cleaning
Regular gutter cleaning is the most effective way of covering yourself here. This shall reduce the risk of blockages. It will also safeguard you in the event you must make an insurance claim. It is possible to attend to this job yourself but you must think about safety here. However, it is better to hire a professional team like us who has the right experience.
If your gutters are not regularly and correctly maintained, then insurance providers can reject your claims. Numerous companies don't cover damages that could be prevented via standard maintenance. With our help though, you should not have any issues here.
Roof cleaning in Camberley
At Surrey Roof and Gutter Clean, we can provide excellent results without being aggressive. We are able to do this because we have the right experience and great tools.
When it comes to roof cleaning, Camberley has no better company to offer than our own. Contact us if you require our assistance.