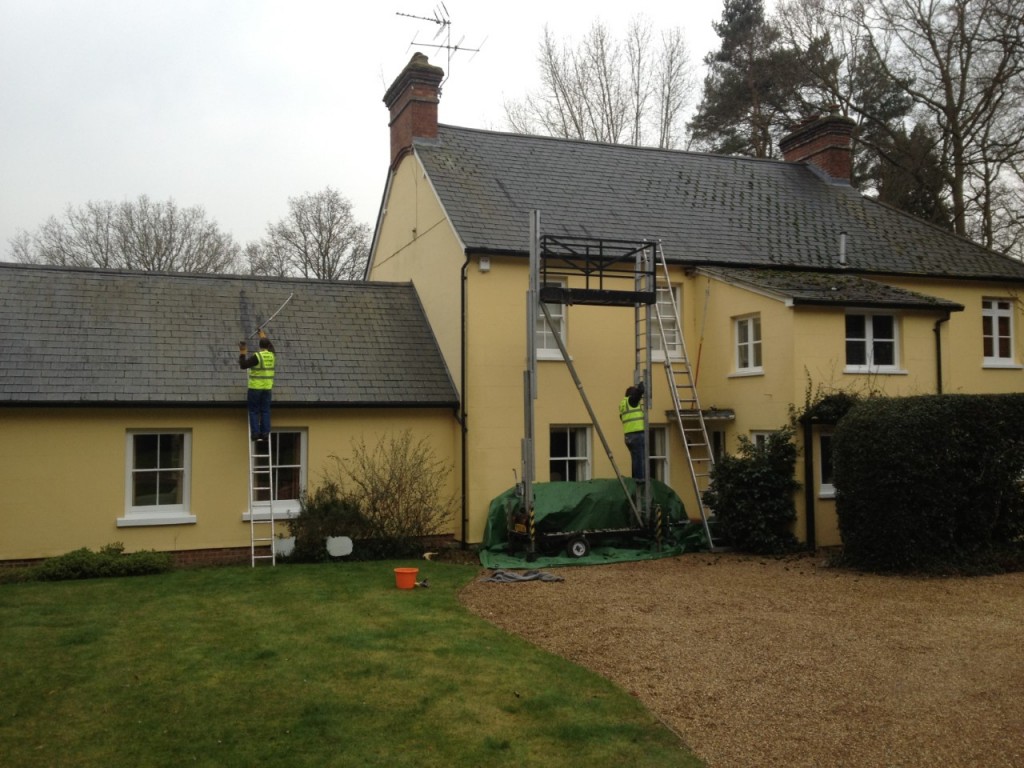 Ours is a company that takes its work seriously. We have to in order to provide you with top quality results. Moreover, we need to retain focus in order to avoid damaging your property. This approach has led to us becoming the top business for roof cleaning Cobham has.
Your home's exterior might be due for an upgrade or two. If so, you might be thinking of replacing the fascia. Doing so can enhance the overall aesthetic. Several houses have a classic wood fascia. The owners here might replace them with a PVC model. This is certainly a popular option. Wood users know it is a natural fibre. As for PVC, it is a robust plastic that people use to create doors and windows. This makes it a great choice for soffits and fascias. However, the question is which one should you choose.
What is the fascia?
If you don't know, the fascia serves an essential role in safeguarding your home. They link the roof tiles to the exterior edge of your walls. This creates a visual trim which outlines your roof. Yet, the fascia does more than you might think. It also prevents the outside moisture from getting into your home. This aids you in preventing problems relating to mildew and mould.
Due to wood's status as a natural material, it usually wears over time. This can result in rotting. When wood rots, your house and roof can become exposed if you don't replace or repair it. Not to mention, rotting wood isn't nice to look at. It is not great for you or anyone looking to purchase your property.
You won't find PVC wearing in the same way as wood. It will not rot and does not need painting. You do need to clean it more frequently though. This is especially true for white models. We can attend to it if you need us to while we are cleaning the rooftop. Contact us if you require the highest quality roof cleaning Cobham has.
It is all up to you
When all is said and done though, the choice here comes down to your personal preferences. Your house could be a property that is more traditional. In this case, wood might be better for your overall aesthetic. PVC could possibly leave you with fewer maintenance issues. Visually, it looks more contemporary too. You might already have PVC in other areas like the doors and windows. If so, it might make more sense for everything to match up.
Come to us for roof cleaning in Cobham
At Surrey Roof and Gutter Clean, we breathe new life into the roofs and gutters of our clients. At the same time, we strive to add longevity to your the materials. Our team is very skilful and does not rely on aggressive cleaning either.
The top business for roof cleaning Cobham has will be more than willing to assist you. So, if you would like to experience our services for yourself, please let us know.