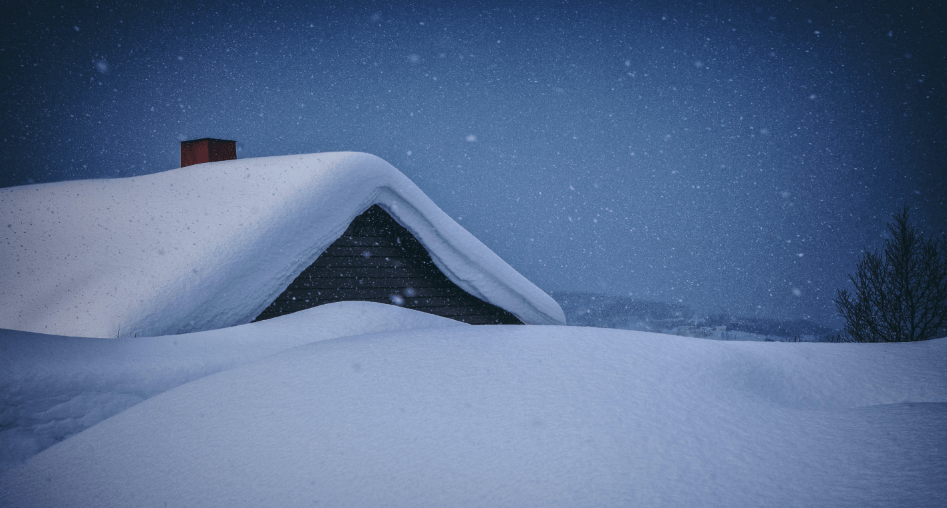 Winter is the hardest time of year for your property. The cold, wet weather can cause a lot of issues. Some of the worst are roof leaks and problems with gutters. While it is too cold to do a great deal of maintenance, there are things you can do to protect your home. The following tips are ones we recommend as the top name for roof cleaning Woking has.
Clearing debris
With so many trees losing their leaves in autumn and high winds, it is not uncommon to find them gathering in gutters. On top of this your guttering may be full of dirt and other debris. What you don't want is this to cause a blockage. If that happens, the water will build up. This weight alone could damage the gutter. However, in the winter cold it could also freeze and make this even more likely.
What you should do if it is safe to is clear out the gutters. You can remove all the leaves and other things that could cause a blockage. That way the water will flow away freely.
Taking care of snow
There have already been a number of reports of the UK getting some snowy weather. You need to be ready here in case it does happen and builds up on your roof and in the gutters. If it does the extra weight could cause some big problems. Even if the snow melts quickly and does not gather, it could create an ice dam in and around the gutter. This is another thing you need to avoid.
If snow does build up, you should take care to remove it from the gutters and roof where possible. This can relieve your property of the weight and also helps to protect the roofing materials and guttering. You also need to take care of any ice dams to prevent gutters from blocking up.
Professional roof cleaning in Woking
While we urge people to be proactive with their roof maintenance in winter, it does come with hazards. You should only work on a day when it is dry. In addition you should always be careful when you have to climb up to roof height. While you may be able to do some of the jobs yourself, it is usually better to call a professional like us. We have the right training and experience to anticipate risks and address them.
Surrey Roof and Gutter Clean is a company with a great reputation. We assist clients throughout the region and beyond. In fact, we have become the leading name for roof cleaning Woking has. We work with care on every project to clean roofs and guttering properly. As a result they will function properly to protect your home.
So, if you need a reliable service, please contact us.