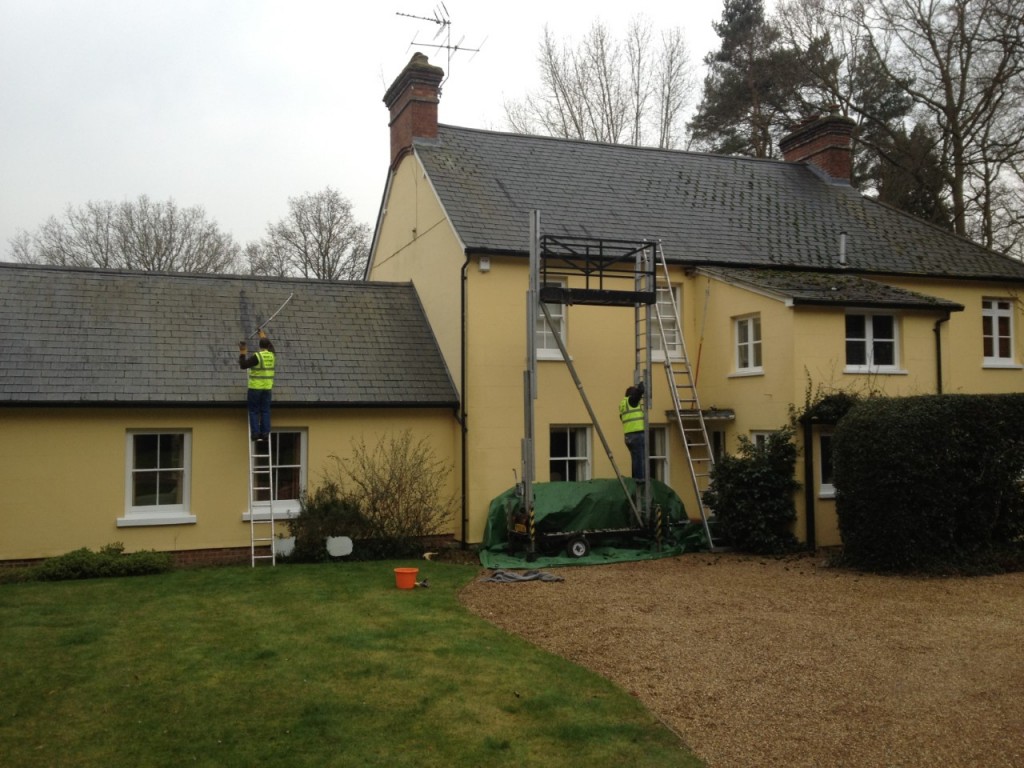 When you hire someone to do a job, you want them to be quick and reliable. Our people are this and more. We are the top individuals specialising in roof cleaning Epsom has. Our goal is to revitalise the roofs and gutter systems of our clients. What's more, we do so manually to avoid potentially damaging them.
As well as gutter and roof cleaning, we also take care of driveway maintenance. Several issues can happen with this task. This can lead to errors and can harm a driveway even more. To prevent this, you need to avoid these techniques when cleaning your drive.
No high-pressure for grease or oil stains
To begin with, you should not use a pressure washer when removing grease. Using them on stains simply makes them more stubborn. The water pressure is going to push the oil or grease deep into the gaps or porous surface. All this will do is make your work harder. Instead, you should use detergent solutions or baking soda to gently cover the stains.
Expensive products
Depending on your driveway's design, the money you use to buy chemicals and equipment shall vary. Therefore, you should not buy any items that won't aid your cleaning efforts. Take a look at your drive and make sure you only choose things that will work for the materials.
No harmful chemicals or acids
It is vital to regularly clean the driveway and maintain it. Something that is just as important though is preserving the nearby lawn. Due to this fact, it is always better to use safe cleaning methods. Don't use anything that is capable of harming your lawn and garden. Stay away from anything that can pollute the ground too.
Cleaning gravel and brick
Finally, you should avoid using a pressure washer for gravel and brick drives. With brick, there will usually be a layer of sand between each one. As a result, using high pressure water can damage it. The equipment is also not useful for gravel; it will simply move it around.
Reliable drive, gutter and roof cleaning in Epsom
At Surrey Roof and Gutter Clean, we take away everything that distracts from your property's appearance. This includes all the debris that can accumulate on the roof and drive. We do this by providing the highest quality services every time.
So, for the most reliable gutter, drive and roof cleaning Epsom has, work with us. If you would like to learn more, feel free to get in touch with us.