At Surrey Roof & Gutter Clean, we offer the roof cleaning Farnham residents can trust to produce exceptional results. People often clean this surface to brighten the appearance and deal with debris or organic growths, but how would you go about this?
Say "No" to pressure washing
Most roof tiles in the UK are made from concrete and have a granular finish on the exposed side. The design means that it will wear off gradually and after around 90 years of typical weather, it will need replacing. However, the use of a pressure washer can strip the granules away and shorten the life expectancy of your roof.
A dangerous cleaning method
A pressure washer has a lot of power which creates a flood risk for the loft space. A typical roof can withstand heavy rain, snow and ice. But, the design is not able to cope with the high speed of the water that comes from this equipment or the angle. This can penetrate the tiles and overlaps, lifting them and entering the roof.
So, how do I clean my roof?
Don't take from this that you should leave your roof alone; it still needs cleaning. If you are looking to remove dirt and moss from the surface, there is another option.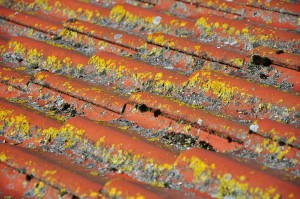 Our work will brighten your roofing without causing the harm that comes from pressure washing. We begin by carefully scraping any moss off of your tiles to help preserve them. Then, we use a special biocide that effectively deals with any traces of moss. This will slow re-growth and restore the beautiful colour of the tiling.
When you are in need of fantastic services for roof cleaning Farnham residents can call on us. We can take a stained surface and transform it so that it is clean and looks amazing. You should reach out if you would like a free quote or you want to learn more. Alternatively, use the contact form on our website.